Lilli Cose Unique Italian Handmade Jewelry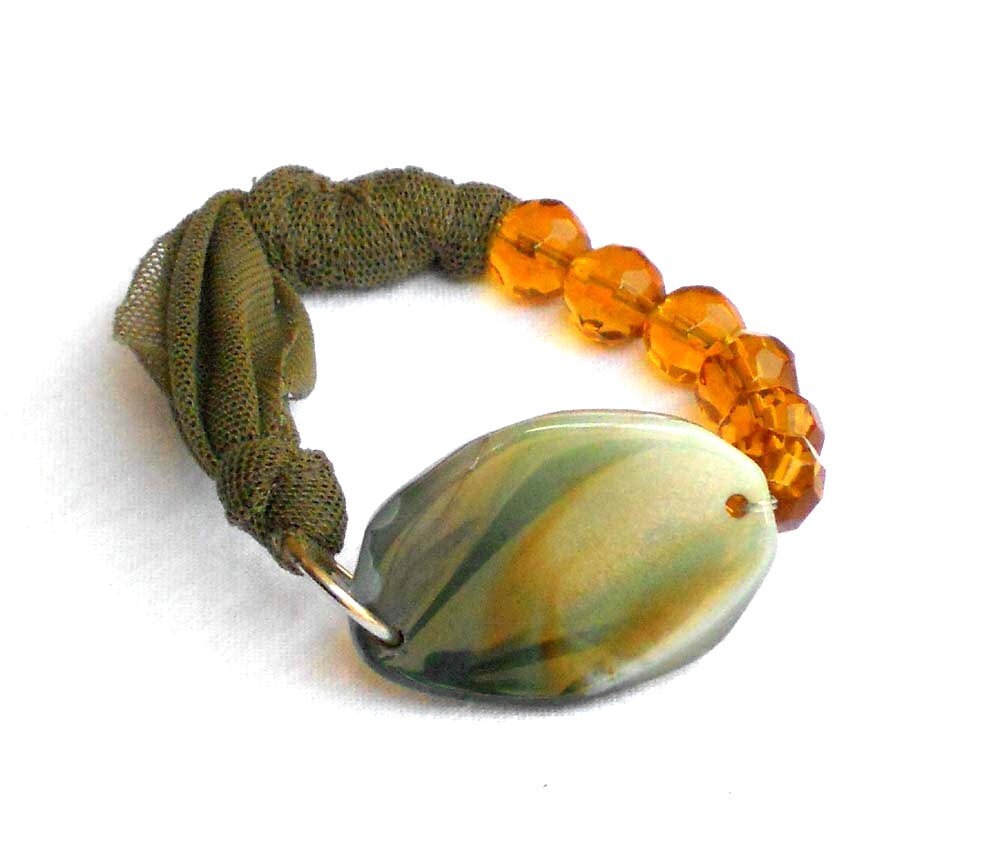 Fabric and crystal bracelet by LilliCose
I am so happy to present you Lilli of LilliCose :D
Lilli
is talented jewelry maker from Italy. I would say she is mix media artist. She use recycled materials and sea glass together with beautiful gems stones and crystals. Her jewelry is one of the kind!
Please take few minutes and meet this talented artist!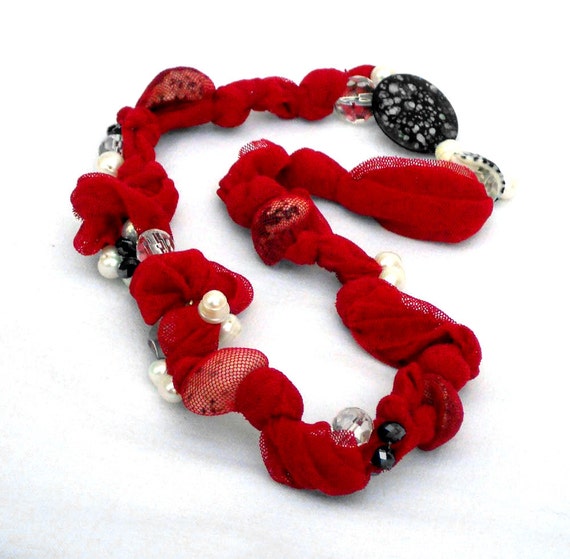 Fabric necklace by LilliCose
Tell us something about your jewelry and materials you like to use?
Designing and making jewelry is most of all a passion.
I plan step by step, following instinct .
I like to mix traditional materials and whatever I have the chance to meet that inspire me,
recycled materials too.
I'd like to give them a second life or a different life.
When and why you started creating jewelry?
I started creating jewels when a was a girl, I had more or less 14 years, and I don't remember why. But since I was a child I liked make things with materials that was around.
What is your inspiration?
Materials and their colors, shapes, surfaces are my inspiration.
The world around me finally. In my Purse I always have a camera and a notebook to take notes about something interesting.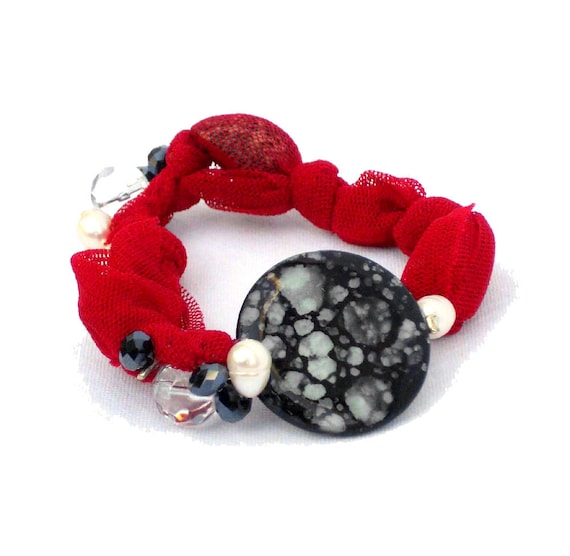 Red fabric bracelet
When you create a piece what part of the process is your favorite?
Designing, assembling, searching for parts and purchasing beads...
I love entirely the process of creation, is always a learning and amazing trip.
What does handmade mean to you?
For me is like an oasis, one of the best moments I have.
You have an ETSY online shop, what do you like about etsy?
I like most the people I knew in, and the variety and originality of things that sellers make.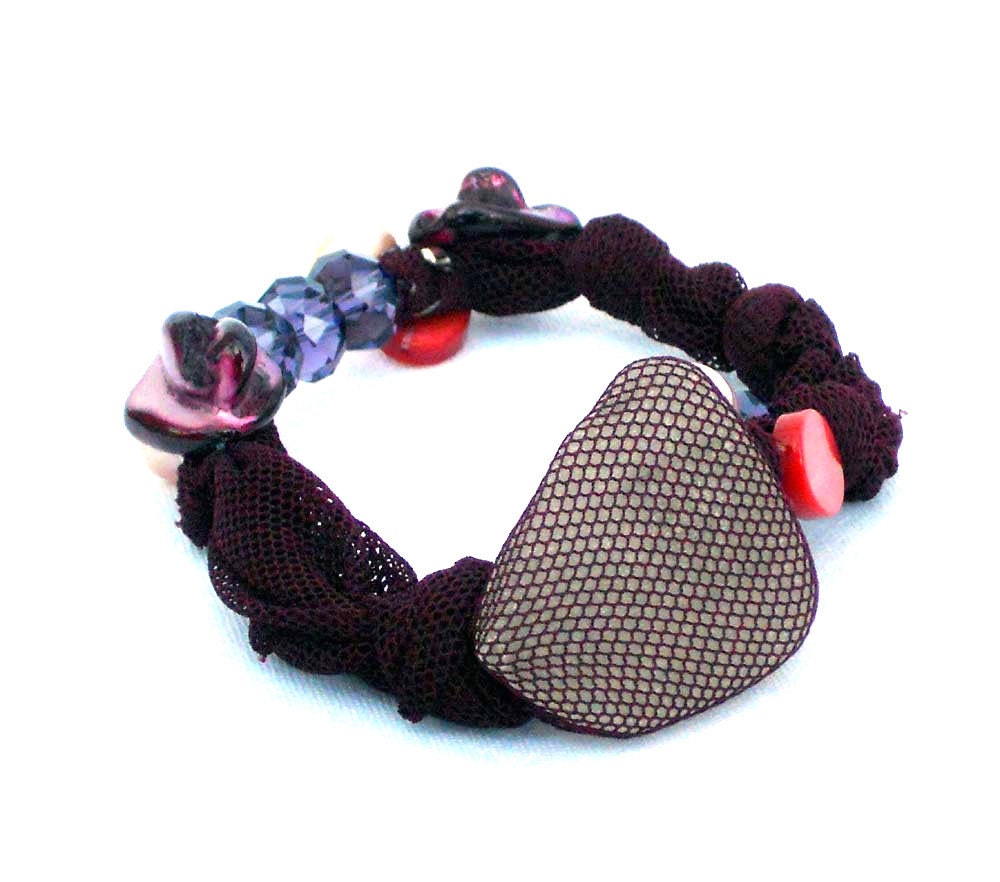 Black fabric, shell and crystal bracelet
What do you like to do at your free time?
I like reading, crafting and meeting friends
I'd like skating on ice too but near my town there's no place where is possible to do.
You are Italian would you like to share with us one great recipe?
I'd love and like to share the recipe of "
parmigiana di melanzane
", but I'm not able to make it.
Hope you enjoyed learning more about Lilli Cose!
Today is lucky day fo Lilli she has been featured by Etsy in Etsy Fashion newsletter !!!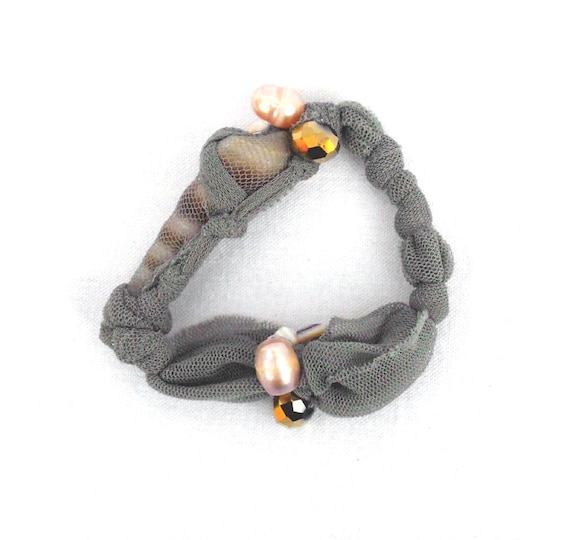 As I said her work is sooo original!
Read more about Lilli on her
blog
For more interesting jewelry visit
Lilli's online shop
LilliCose
Facebook page
Follow LilliCose on
Pinterest
Follow LilliCose on
Twitter